Trying to buy your first DSLR camera while on a budget? Or maybe your new to photography and you just want to invest a little to see if you like it? Whatever the case is finding your first DSLR is important. I'm sure you've thought about where you want to buy your first dslr camera and now the next question is which DSLR fits me best? From this I want to recommend three DSLR camera's that would work perfectly for you.
Back when I was looking for a DSLR I wanted to find one that had many features but was the best deal for the price. During my experience I put value in front of the bells and whistles. I wanted to make sure that my money was being spent properly and to the fullest. Having a range of money to stick to (budget) of seven hundred dollars isn't a bad choice.
You'll be able to find a good entry level DSLR in that price range and get other features such as; HD video, or possible some extra accessories. Sometimes looking at all the features can give you a headache but that's why I wanted to give you a small detailed break down (summary) of the perks for these DSLR cameras. Will be looking through a collection of the best dslr cameras for under 700 dollars and comparing them to each other. Let's get started!
Best Budget Camer's On the Market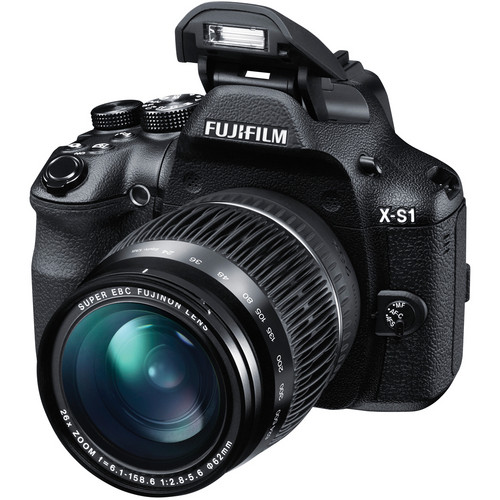 Fujifilm X-S1
The premium FUJIFILM X-series is high recommended for individuals who are just starting out. This DSLR gives you many features that can run around those simple point & shoots. When looking to buy your first DSLR camera you'll want to see if it shoots RAW. Some camera's restrict you from this option, in fact some only shoot in jpeg. It's recommend to have the option of RAW + JPEG due to the reason that as you grow with your photography you'll want to have both. Similar to the others this is a cropped body and for jumping into the hobby of photography you'll want to start with one of these body frames compared to a full frame body. Normally a full frame body can run you into a few thousands just for the body and excluding the lens all together. This is a full package and will be able to get you straight to shooting.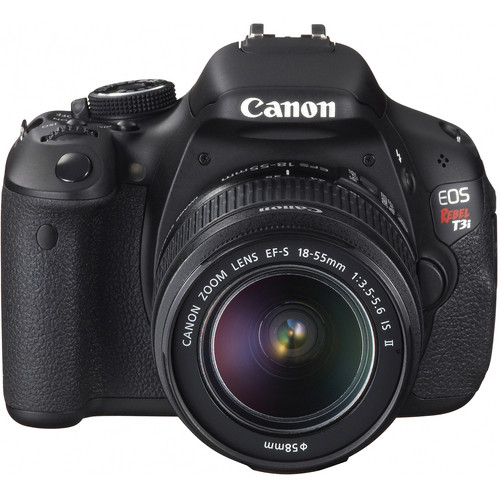 Canon EOS Rebel T3i
The most popular of the choices and the model I personally started with. It's a wonderful product that provides you with everything plus more. You get the feature of a flip screen that can be used for two purposes. You can use it to cover or protect your LED screen when your not using it and you can use it to capture great shots (or HD video) without breaking your back to get them. I must admit that this was one of my deciding factors when first getting a DSLR. I was talking to a friend of mine when I decided that I needed a featured like this and I'm extremely happy with that choice. I can take shots or video that others normally have to step over stones for. It makes the process a lot easier and you'll find that the little extra spent compared to the 2ti makes a huge difference. If your going to get a model that's above this such as the 4ti or 5ti they all have it now. Keep that in mind when thinking you don't need it!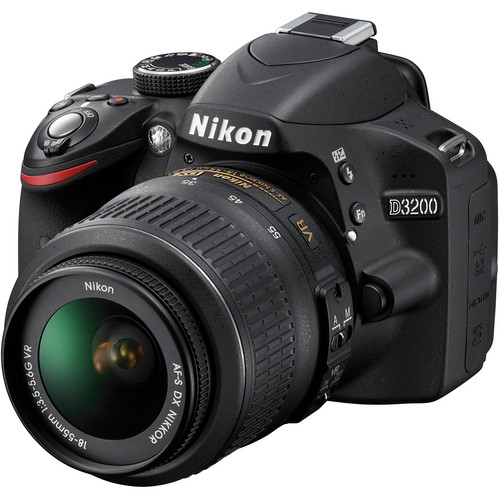 Nikon D3200
This model compares directly to the Canon t3i, it's been matched to this product many times before. If you just prefer the price of a Nikon over a canon or you feel that Nikon provides a better quality product than go with this one over the canon t3i. What do I think? Well, I'm a canon owner everything I have is that brand. To me (not sure if it's fair to say but..) a Canon camera has more for the price and tends to be a little cheaper. As for a nice feature that this Nikon DSLR has is the Wi-Fi Connectivity with adapter. This might come in handy if your interested in using Wi-Fi for specific tasks. I would say that this is one of the best dsr cameras for under seven hundred dollars because of the price compared to both the Canon and Fujifilm.
Conclusion: Best DSLR Cameras for Under Your Budget
While looking through each DSLR it was hard deciding which is best. Out of all the entry level camera's these would be the best DSLR cameras for under that specific range of $700. If you go with any of these products you'll have a very pleasant time getting involved with photography. Similar to my experience getting the Canon t3i, I think you will be happy with whatever model you pick from this list. After reading through these short descriptive summaries I hope that you can walk away from this article with a good idea on what to DSLR camera to start with.
You'll find that either bundle you pick up is going to be one of the simplest ways of getting a DSLR. If you decide to buy a lens and a body separate just expect to spend around the same money depending on where you buy it from. Keep in mind that your choice is completely up to you and always look forward when buying camera equipment. Some camera bodies hold value and are easy to flip when wanting to upgrade!